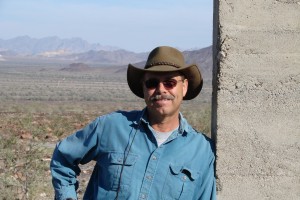 Remember when you went camping as a kid? The campgrounds were quiet places with nice grassy spaces for you to relax and read a book. You might just put your feet up or sit on the dock and catch a fish. Maybe just dangle your feet in the water for a while. A place where it was less like your apartment complex and more like the back yard you always dreamed of.
Well, that's the kind of place we have here at Hidden Beaches. Come for a visit and let our staff help you go back to a simpler time. A time when you could let your hair down, roast marshmallows over the campfire, relax with friends and know your kids are safe. The warm dry desert environment and beauty of our tree lined grassy setting along the Colorado River is sure to brighten your day and relax your spirit. Wake to the sound of some of the 250 different bird species and end the day with our nightly amazing sunset display.
At Hidden Beaches River Resort our staff prides itself on being friendly and helpful. We are a family owned mobile home and RV Park located on the Colorado River just minutes from I-10 near Blythe, California.
We offer all the comforts and conveniences that make good times better. We have a fully stocked country store with ice, liquor, beer and wine, hot and cold food and groceries, clothing and rv parts. We have clean laundry facilities, free hot showers and our park is a WIFI hot spot. We also have an on site covered picnic and party area for your enjoyment or rental for groups. It comes with a barbecue and a TV for you sports buffs.
Our facilities also offer a boat dock, launch ramp, RV and boat storage, propane and a dump station. We can accommodate both short term and long term guests and all sizes of camping units with both 30 and 50 amp service available. ( All camping units must be self contained.)